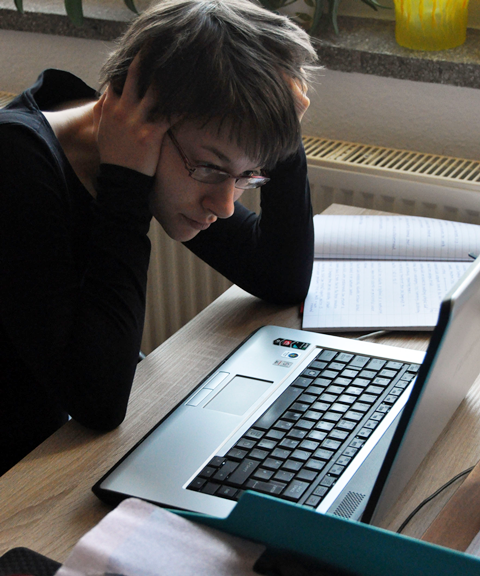 Some love it; some hate it: term paper writing is a controversial thing. I am sure that most of you have already written a number of term papers during your bachelor studies. However, if you feel you haven't yet found a suitable strategy to survive the term paper period, let me introduce you to my
Term paper survival tips:
1. Start thinking about a suitable topic for your paper already during the semester. Collect ideas that crop up in the seminar. Keep your eyes and ears open for intriguing details and open questions.
2. Exciting term paper topics often include an element of surprise or novelty: perhaps you find a topic that has not been dealt with intensively, or you decide to approach a well-known issue from a new angle?
3. Discuss your ideas with your peers if you like. Brainstorming, either alone or in a group, can work wonders.
4. Present your topic to your instructor and ask for his or her approval. Sometimes only an expert can judge whether you have chosen a topic much too complex, broad or narrow for a term paper, or whether your research question has already been answered by too many academics.
5. Focus both on researching secondary literature on your topic AND on formulating and backing up your personal opinion on the research matter in question.
6. Organise your work and keep an eye on your time management: if you have to meet a deadline, plan the steps of your work carefully and make sure you set yourself manageable goals.
7. If possible, allow for some spare time towards the end of your work; you might need it for proofreading and formalities.
8. Be realistic: you can and will not work 8 hours every day non-stop. Include regular breaks in your timetable.
9. If necessary, set limits: fix a starting and finish time for each day's work and find a routine that suits you. I personally start work around 8 a.m. and I never work after 6 p.m.
10. Keep out all sources of distraction: shut down your email programs, Facebook and other social media; switch off your radio and TV set, and do not answer the telephone if it is not strictly necessary.
11. Organise 'mental rest periods': if possible, allow for one day free of term paper work each week. This helps you clear your mind and rebuild your strength.
12. Don't panic! It is quite normal to get stuck, doubt your own topic, or stumble over contradictory results. Take time to order matters in your head and your notes. If the problem remains you can ask your mentor or peers for advice. Don't be shy!
13. Keep your spirits up: look forward to the next free day, the coming holidays, a cup of coffee and some cake with friends after work, or a fine home-cooked meal in the evening…
Good luck and take care!
Best wishes, Pia
(Master in English & American Studies)