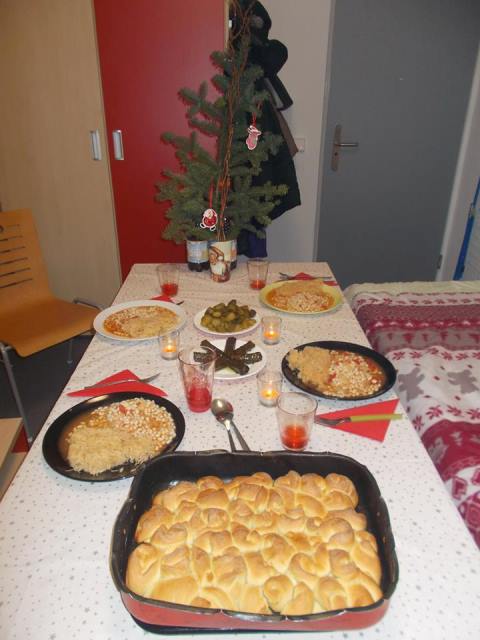 As the skeletons, pumpkins and fake blood get cleared off the streets, making way for Rudolfs, pine needles and chubby old men with white beards, we cannot help but feel the Christmas spirit. With all the thematic markets, festive foods, Christmas-patterned sweaters and steaming Glühwein, Germany ensures that everyone gets excited for the season. Since the holiday has lost much of its Christian meaning and serves more as a reminder of family unity, cosiness and shared hope for the New Year, it is quite possible that you also crave to gather with your family around a festive table. But what happens when the fact that you are studying abroad makes this wish unattainable?
Having dealt with this issue last year (and facing the same situation this year), I can assure you that you can create a memorable and merry holiday despite being alone abroad. Unfortunately, you can never be completely rid of the homesickness and nostalgia that are especially acute during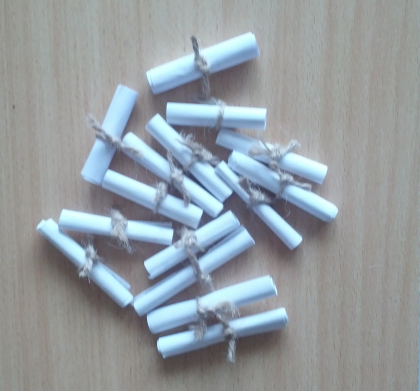 the Christmas season, but on the bright side, you can do whatever you want. Yes, your relatives will probably tease you with texts and emails featuring photos of their delectable traditional dishes, which you may not be able to recreate authentically with local ingredients, but this does not have to stop you from approaching it creatively with your own version of the dinner. The boring usual setting that has probably been repeated throughout your whole childhood can get a fun new twist: You can link up with other lonesome students to exchange silly gifts, play Christmas-themed games, try weird, exotic foods and drinks and even step out of the comfort of your residence hall…The possibilities are endless.
Gathering with all of your friends is not a ground breaking idea, but what you could try in addition to all the activities I have suggested above, is to make the celebration more personalised. This way, you will recreate the "family unity" vibe and fully enjoy the best of the special day. For example, you could exchange objects that bring to mind pleasant memories you share together and add little lucky charms or slips of paper with wishes… anything that would be exceptional and different in a way from the yearly pair of grey socks and granny's hand-knitted sweater (though now as a "grown-up" I would not really refuse them). Of course, if you share the same traditions with your company on that evening, it is also a great idea to stay close to your roots and recreate the atmosphere from your motherland, something that would really make you feel you are back home.
As I already mentioned, there are innumerable options to fully enjoy the festive times. I wish you all an unforgettable Christmas break. Have fun celebrating, travelling, finally resting, and, oh well, studying for the upcoming exam period. (Sorry to break the vibe, but let's be realistic: I am sure this is the way these two weeks will pass for most of you guys).
I hope the New Year will bring each of you a lot of exciting adventures and wonderful experiences!
Wish you all the best,
(Bachelor English and American Studies, 3rd Semester)
P.S. The photos are from my humble celebration in Chemnitz last year. As you can see, the decorations were quite poor, but we had a lot of fun trying to make it look as much like home as possible (something a freshman craves). This year, I am looking forward to creating something more experimental, yet the cute tradition of picking paper slips with wishes will certainly be preserved.