From the beginning of October 2015 until the middle of November 2015, I completed a teaching internship at Peace Home Academic Complex, a primary school in Cameroon.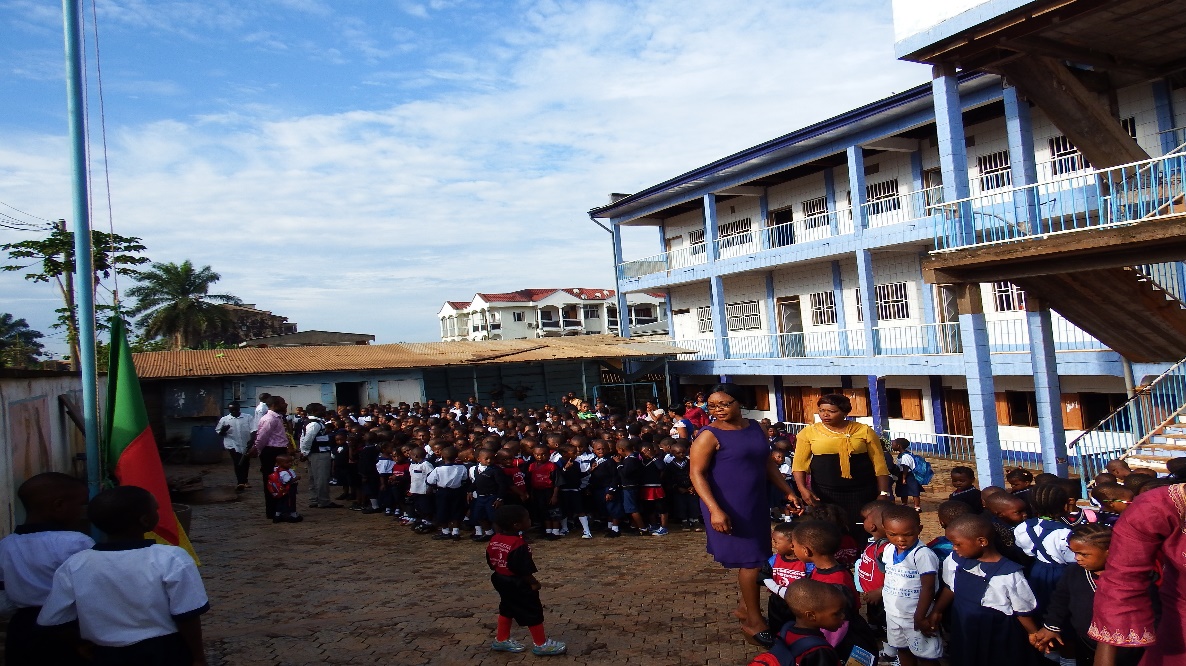 My first day at Peace Home Academic Complex happened to coincide with the country's Teachers National Day. There were twenty seven teachers present, and I received a friendly welcome, complete with a small feast. Thus, my first impression of the Cameroonian people was that they are friendly. Still, nothing prepared me for my first meeting with the children. I was touched, kissed, smiled at and embraced hundreds of times. Yes, hundreds, because the school's halls currently accommodate over 700 pupils.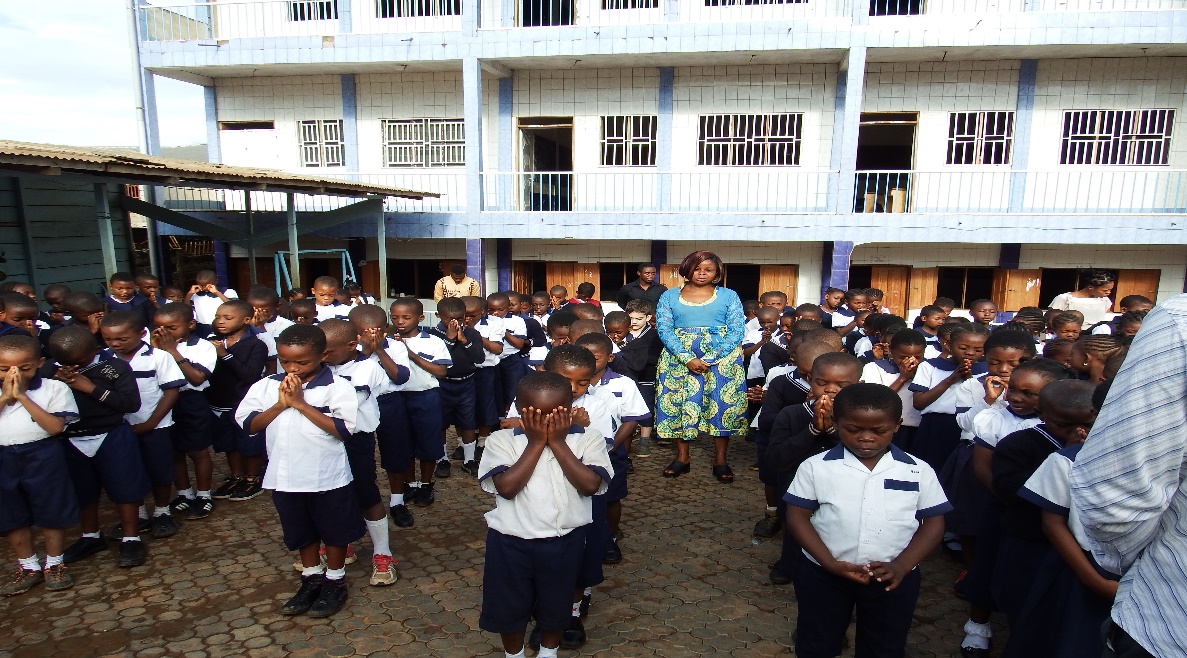 They sang for me, and their small voices brought forward all the hope such small pupils could have when seeing a white person – and not just any white person, but one sent by Aunty Jennifer. The aunty in question is a graduate student at TU Chemnitz who taught at Peace Home Academic Complex in 2014. The pupils absolutely adored her.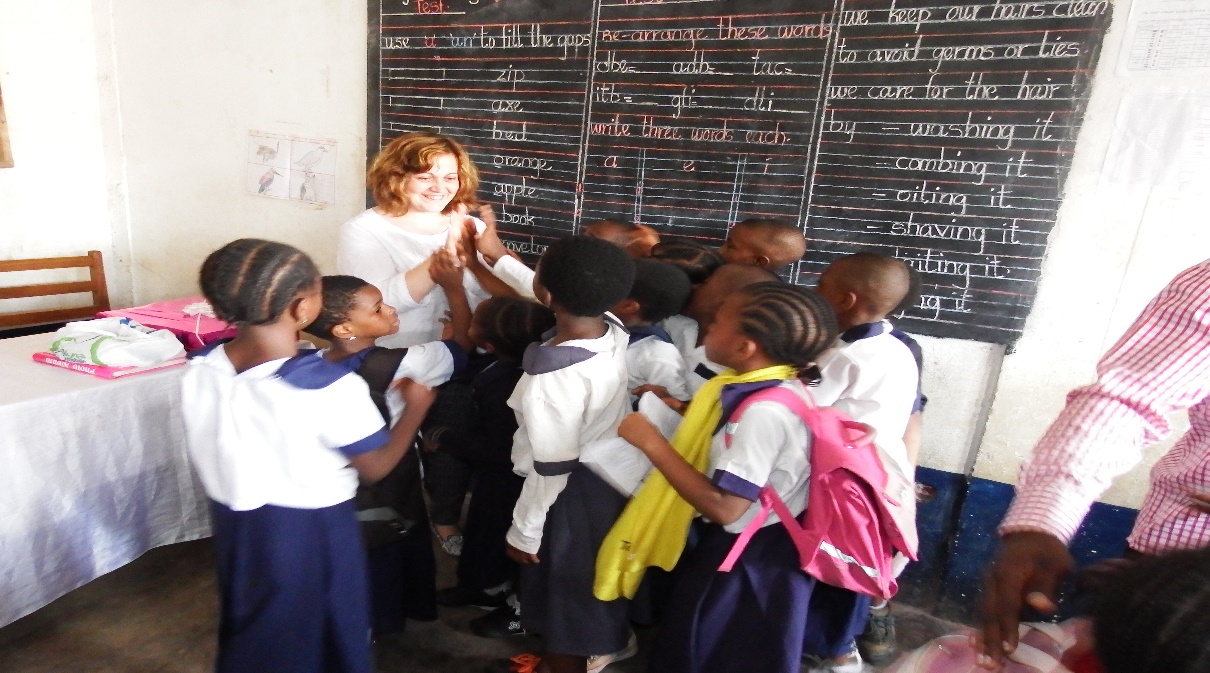 My days as a teacher in Cameroon were at first challenging. First of all, I was confronted with the lack of the modern teaching aids I was used to seeing in Germany. Secondly, the number of pupils in a class was overwhelming. This proved to be a challenge when I attempted to give the pupils individual feedback on their work. I had to learn quickly from the senior teachers and to adapt my methods to that context. The Cameroonian English classroom is not a flashy testament to technology; rather, teachers need to bring their professionalism and be ready to use it. The pupils are very curious and ask many questions, and to some extent, this makes up for the lack of classroom media. Whatever the case, the financial resources for fancy teaching aids are simply not available.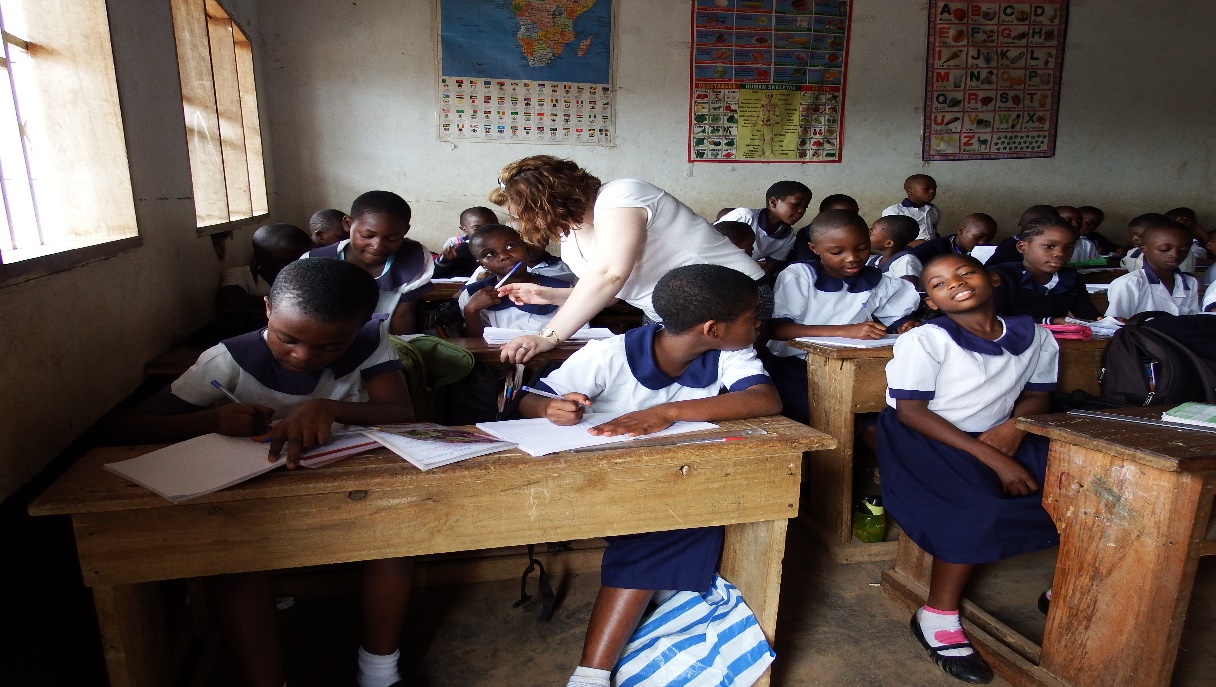 On my last day at Peace Home Academic Complex, there wasn't a dry eye in the classroom. Promises were shared, and plans were made. We wished I could stay longer.
The little time I had on the weekends was spent on sightseeing. I had the opportunity to see marvellous things: ancient artefacts, places full of history, cool mountains, black volcanic sandy beaches and the relaxing splash of the Atlantic's waves. Limbe, a small town on the coast, particularly impressed me with its beauty. Also, places like the Slave Village, one of the slave trade sites in Cameroon, showed me a different chapter of history: one that cannot be found in the history books, but that needs to be seen and heard.
The Cameroon internship, though short, was a once-in-a-lifetime experience. It taught me skills I didn't know I lacked. It brought me friends whom I will never forget. But most of all, it showed me the world in a way that I had never seen it before.
Guest article by: Gabriela Djele Tchokouako (Bachelor English and American Studies, 5th semester)