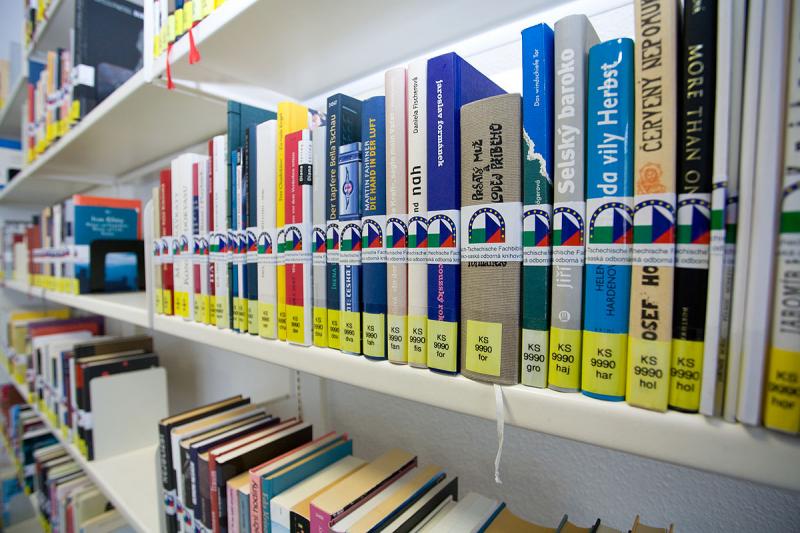 Studying abroad is a unique experience, especially when compared to what one is accustomed to. As a foreign student who comes from China, I want to tell you about the differences between studying at TU Chemnitz and studying in China, looking not only at day to day living, but also at academic aspects.
When I began my new life of studying at TU Chemnitz, the first different thing is that I suddenly found myself in a different language environment, neither in Chinese nor in English, but in German. As a new bird in Germany, I still remember how funny it was when I tried to explain to the cashier in Edeka that the pack of strawberries in my bag was bought at the market outside. I am sure many other international students have had similar experiences. The dormitory is also different, for in China, four students live in one room – thus, there is no privacy, but one does at least have friends around. In Germany, however, students have their own room, so at the moment I'm enjoying the feeling of privacy but find I also need to adapt to feeling lonely. In my opinion, as a student, being alone is quite good so that one can concentrate on studying, and with plenty of time on one's hand, what better way to fill it than to go to the library?
During my time at TU Chemnitz, my cooking skills have also improved rapidly because, as a vegetarian, I typically only have one choice if I want to eat in the canteen; thus, I have to cook for myself. I am not alone in this opinion.  Many other Chinese students also say they sorely miss the canteen style typical of Chinese universities.  In Germany there are only four or five dished served per day, whereas in China there are over thirty dishes offered on the menu.
The academic environment at TU Chemnitz is also quite good. What I feel is most different than studying in China is that the class atmosphere in Germany is livelier with more activity than one would find in a Chinese class.  Influenced by my German peers, I too have become more willing to join class discussions and to ask questions during my classes here in Chemnitz. Another difference is that the Germany university experience sometimes makes me feel like a member of a big company, with our professors or lecturers as the managers in the big company and students being the employees. As employees, you can't go to your manager's office directly without making an appointment, so if you want to meet your professor or lecturer, you have to meet them in their office hour or make an appointment. In contrast, the situation in China is quite different.  First of all, there is no concept of office hours for the professors or lecturers in China. The teaching staff normally work from 9 a.m. to 5 p.m.  If students have any problem, they can go to the professors or lecturers and seek help anytime.
The university culture is also quite different in the two countries. In Chinese universities, normally they will divide the students into small units, for example, 20-30 students as a unit. The students in different units but in the same major will have classes together in a big multimedia classroom. However, after class, students will hold some parties for different events by each unit. For example, Chinese universities will hold an evening party to celebrate the start of a new semester or to celebrate the New Year.  Students will give performances and present themselves in their units. At the university sports festival, students also compete against different units. Another common thing in the Chinese universities is that each university has its own anthem which includes the school motto which captures the expectation and the spirit of the university.
However, things are different at TU Chemnitz.  Students are an individual unit; they attend parties at the CdK alone or with a group of friends. The sports festival here is mainly for entertainment not for competition, which is also great. Instead of an evening party for the new semester, TU Chemnitz holds an enrolment and welcome ceremony at the beginning of the new academic year. Although I haven't heard of a TU Chemnitz anthem, I can see the spirit of TU Chemnitz via many students who wear clothes that are emblazoned with the university logo.
In a word, from my perspective, there are massive differences between studying at TU Chemnitz and studying in China. I am sure it is the same for every international student who studies here. But as a student who has the urge to improve my professional skills, I think TU Chemnitz with its pleasant study environment and good facilities could be very beneficial.
(Master English & American Studies, 3rd Semester)