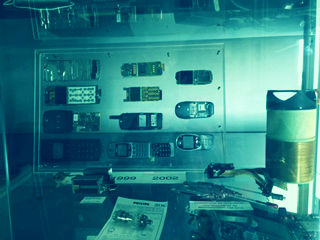 The Master's degree course of information and communication systems covers a wide variety of modules, keeping in mind the future challenges of the diverse and ever-growing information and communication technologies. Many key industries like the computer and networking domain, advanced communication, image processing, aerospace, etc. are involved in the development of the next generation applications and systems.
(ICT) is a technology that allows the user to communicate with the Internet via a computer network, wide range of applications and devices. The devices range from radio, TV, mobile phones, computer and network hardware and software, satellite and radar systems, wireless systems, etc. The applications are widespread, and there is a lot of scope for developing and designing new communication systems. ICT is a globalized field and offers opportunities in multiple sectors of technology.
The Information and Communication Systems course in Chemnitz is available for both bachelors and masters. The bachelor's program is taught in German. And the master's program is taught in English and German. The master's program is 120 credits. In which 90 credits can be earned by compulsory and elective modules and 30 credits can be earned by completing your thesis.
I'm in the final semester. Personally, I have learned a lot and gained deep insight into information and communication systems. Additionally, professors at TUC are very helpful and always encourage students to learn more and understand the subject matter in depth.
Moreover, the course covers a variety of modules ranging from the next generation internet, mobile navigation, car-to-x communication, and much more interesting and challenging subjects. More information about the admission dates and eligibility criteria can be found at https://www.tu-chemnitz.de/etit/studium/stugang/english-master-ics.php
For international students, there is an additional entrance test. Only after passing the entrance test a student is qualified for pursuing the master's in ICS.
How did I get to know about the course?
Well, I was looking for a course that teaches mobile navigation, car-to-x communication, computer vision and deals with intelligent vehicle communication. And what I'm applying in Germany, Netherlands, Finland etc. for the same. During my bachelor's studies, I met a German exchange student. I did my research and applied for the course. And after clearing the way exam, I got the opportunity to come to Germany and I'm happy with my choice. As, I get to study the field. In addition, I would like to thank you for your interest in me. So, here I am.
Why did you choose ICS?
Well, I've always been fascinated by information and communication technologies. The best part is the ability to learn new technologies and thus, get a chance to design and build your own communication application or systems.
There are several career opportunities to choose from. For more information click on the link below.
Link to brochure of ICS:  https://www.tu-chemnitz.de/studium/studiengaenge/flyer/information_communication_systems_master.pdfe
NOTE: There are several students who ask me regarding the test questions, well I'm not here to give you the test questions, so please refrain from asking me the questions, as I'm not someone who knows the questions. But nevertheless, I can guide you towards important topics that one must know before the test:
1.How  to identify the direction of wave in a given equation and questions related to electromagnetic waves and equations.
2. Communication related questions are only protocols and subnetting, basics of CCNA.
3. BPSK,QPSK etc.
Shreyasta Samal
(Master Information and Communication Systems, 4th semester)