The first question has been answered by a literature study conducted by the TIB Leibniz Information Centre for Technology and Natural Sciences on empirical papers 2010-2021. The following fields of impact were examined:
Attention in science, quality of scientific publications, knowledge transfer, productivity, use of publications, diversity and economic effects.
The results confirm the known advantages of OA in six areas of impact. Only the often-mentioned citation advantage of OA could not be clearly confirmed empirically – but neither could it be refuted.
At the same time, it was recognised that there is a need for further research, e.g. on the influence of OA on the career opportunities of researchers.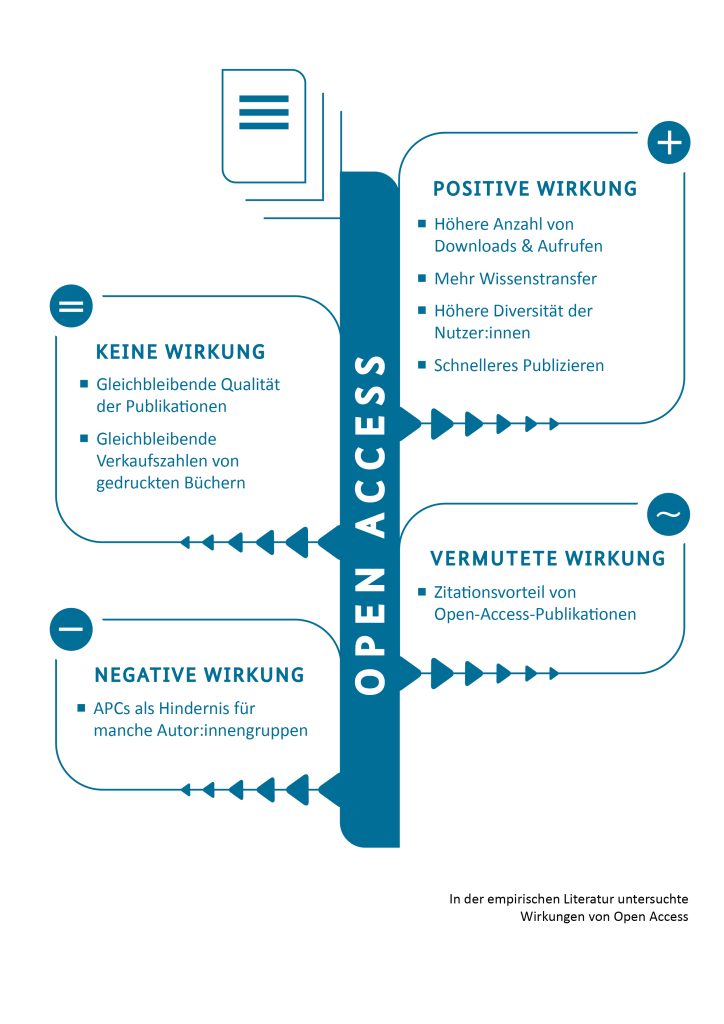 Source: Wirkungen von Open Access. Literaturstudie über empirische Arbeiten 2010-2021
Hopf, David; Dellmann, Sarah; Hauschke, Christian; Tullney, Marco, Abb. 3 https://doi.org/10.34657/7666
Finally, the study confirms the request in academic circles for the Open Access transformation in publishing. In conclusion, 4 recommendations are summarised, which are addressed to those involved in the scientific process.
The clear trend towards open-access publishing is also reflected in the
publication statistics of the university bibliography of the TU Chemnitz.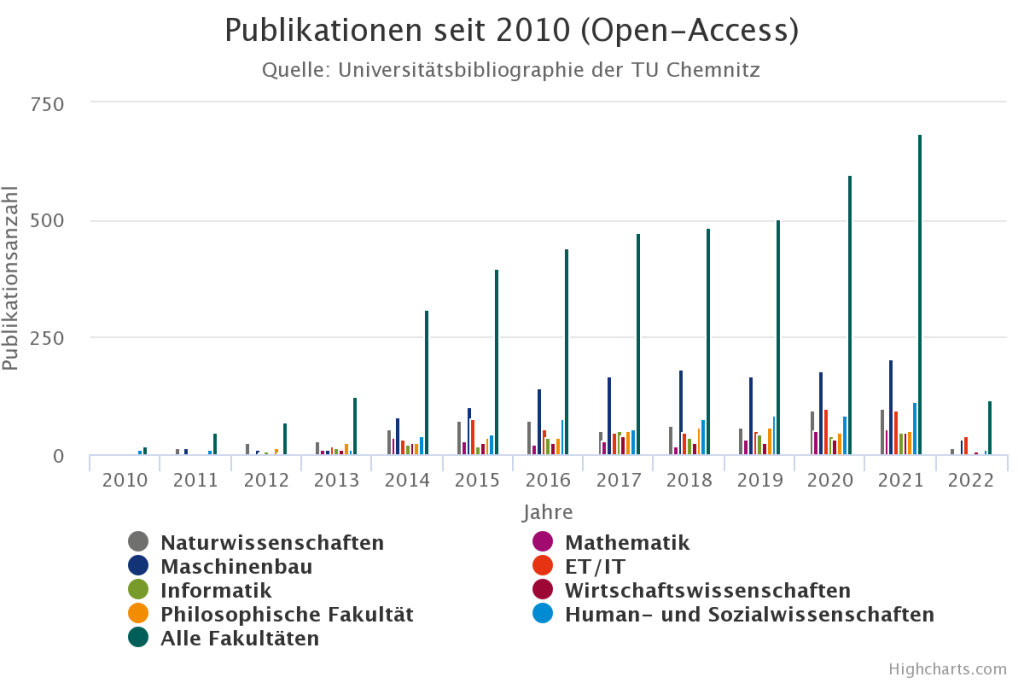 Publication statistics of Chemnitz University bibliography

In close cooperation with publishers and other partners within Chemnitz University and beyond, the University Library is improving infrastructure and workflows to optimise the Open Access service. Especially when it comes to ensuring quality, tools should make the search for suitable publication venues easier.
In this context, the University Library is testing the B!SON project "Bibliometric and Semantic Open Access Recommender Network". The platform is being developed by TIB – Leibniz-Informationszentrum Technik und Naturwissenschaftenand SLUB Dresden and is funded by the BMBF. As the name suggests, it is about a recommendation service for quality-assured Open Access journals. We cordially invite researchers to test the beta version and contribute to its further development.
A similar new service can be found at https://finder.open-access.network/.
The search for relevant publication venues will soon include books.
Simply select your role in the publication process, Chemnitz University of Technology as the organisation and filter the results according to the desired criteria. You will also receive information on open access policies and transformation contracts of Chemnitz University of Technology.
An example search for "journal article-corresponding author-Technische Universität Chemnitz-Publisher Elsevier-Gold Open Access" – returns, for example, 687 OA journals whose articles may be financed via the publication fund.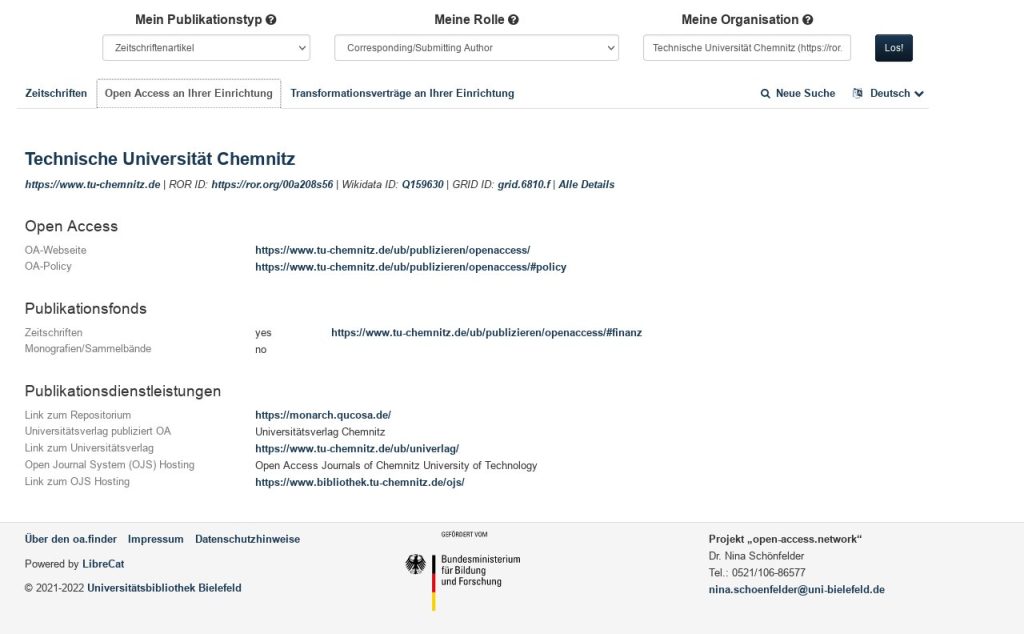 oa.finder
It is worth asking questions. The contact person is Ute Blumtritt or the OA-Team.